Sorry Marielle, I'm stealing your line. Hehehe.
Went to the Taste Asia blogger food fest thingy in MoA this evening. And boy, what a sight! Most people already knew each other, while othersw ere networking as soon as they entered the building! Us kid bloggers stayed in our own circle and networked amongst ourselves, hahaha. We were also surprised to see bloggers in neckties and long-sleeves and stuff amongst the techies, mommies, etc. XD Tapos kami parang mga nanggaling lang sa school. :p
Will be blogging more later na lang, hehehe. Tinatamad ako. At inaantok
But before signing off… Link love!!!
Marielle Tiff Thysz Mixkaela Dale Hershey
Hi table-mates! Hehehe.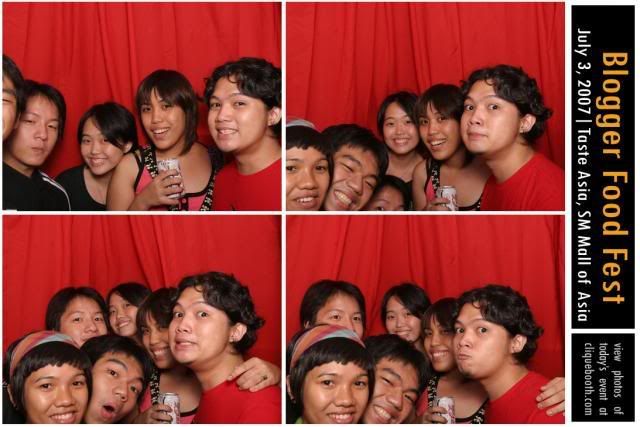 Photo by Cliquebooth.com
UPDATE: Photos in my Multiply! :D
UPDATE UPDATE: More link love!
An Apple a Day